Muscoda No. 5
Muscoda No. 5 is interesting because it is two mines in one. Originally a red ore mine, No. 5 had a second life as a limestone mine. This layout shows the mine about 1935. For an aerial view of this location, click here.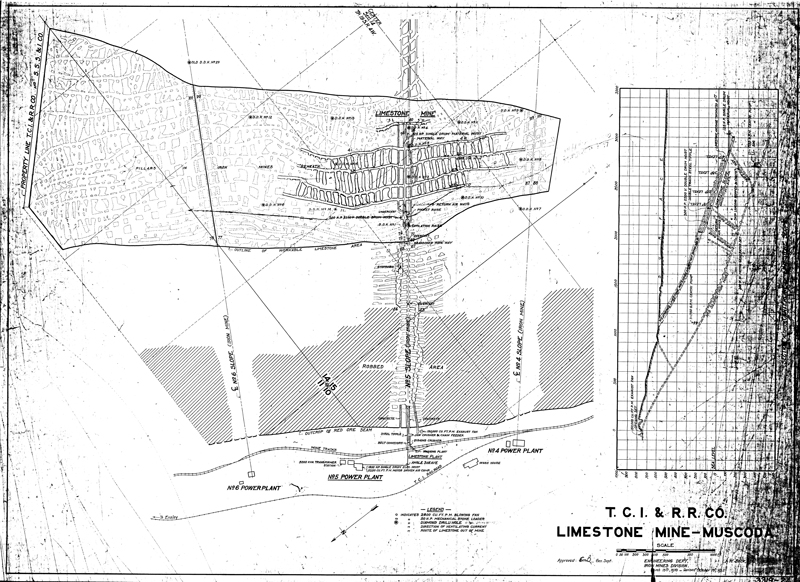 Look on the Plan View above to find "hotspots" -- click on these for more detail.
To return to the Red Mountain aerial views of 1950 click here.